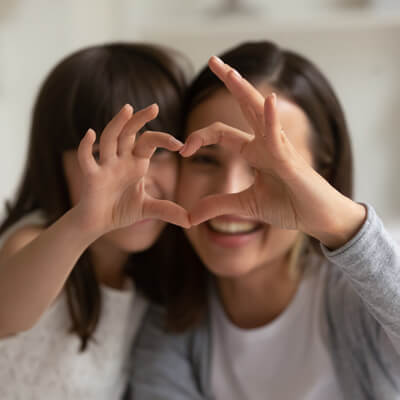 Spine and Laser Center Reviews
What Our Herndon Patients Say
At Spine and Laser Center we love when patients share with us their feedback and comments after chiropractic care. Please read our patient testimonials below to see what other people have achieved through their tailored treatment plans with us. Share your stories too! Click here to send us your feedback so that we can help to spread the word about the benefits of natural Spine and Laser Center care.
For more information, or to schedule an appointment contact us today.


Professionalism and Devotion
I advise everyone who has spine problems to come to Dr Singh to solve their problem. I am very impressed by his professionalism and his devotion to do his best in helping his patients to get rid of their pains. Everything I said is available also for his team. Thank you Dr. Singh!
Marinela G.
Highly Recommend!
I met Dr. Singh for feet pain. He explained with great clarity what was causing it and his recommended treatment options. I was so impressed I decided to get my neck/back/wrists adjusted. I'm feeling much more at ease in my body and it's only day 1. I can't wait to finish the remaining 3 sessions of the new therapy for my feet and experience the outcome.
Priti D.
Excellent Treatment
The way they treat is excellent. Gives the hopes of getting back to the normal life. I personally liked it. I would recommend others to make a visit and have experience how you can be normal very soon.
Harry A.
Great First Experience
This is my first encounter with a chiropractor at the age of 53. Dr. Singh listened to my concerns and offered his expertise which all made sense to me. He explained everything in detail to ease any fears I was experiencing. Dr. Singh is board certified and is extremely knowledgeable in spinal and neck decompression. Happy to be a patient of Dr. Singh! My goal is to be pain free and have good quality of life going forward and Dr. Singh is putting me on that path now.
Leo D.
Pain Reduced
Thank you for the excellent care. After one session, my pain was reduced and I was able to sleep through the night too!
Lindsey M.
The Best And Only Place
The best and only place that cured my back pain. The Dr. Singh is courteous, pleasant, and knows what he is doing. The office accommodated my needs and I was seen right away. I have been with him for almost a year and I keep going back once a month for maintenance – have not had any back trouble ever since I have been to his office. Thank you, Dr. Singh.
Yazeed K.
Informative & Helpful
I had my first visit. It was a very informative appointment about my problem and especially helpful that the Dr. speaks my language so I was more comfortable explaining my problem . Also the Dr. has been very kind and experienced.
Maqsooda A.
Wonderful First Experience
Thank you for a wonderful first experience! Clean office and no other patients were scheduled during my time slot. Looking forward to my next appointment and bringing my husband next time so you can help relieve his back pain.
Quan N.

Very Attentive to My Needs
The doctor was very attentive to my needs and asked a lot of questions before starting the treatment, and paid attention to the information I gave him. I'd definitely recommend this office for chiropractic care.
Nour
Very Professional
A great experience, from the beginning to the end! Very pleasant atmosphere, very professional and friendly.
Adan
I Left Feeling Like a New Person
Dr. Singh is wonderful, very knowledgeable, and works wonders. When I arrived I had lower back pain at about a 7. I left feeling like a new person. You are doing a disservice to yourself by not going to the Spine and Laser Center.
Aaron
Very Satisfied
After my first visit I am very satisfied, all my questions were answered in a professional manner, the treatment went very well.
Adrian

Spine and Laser Center Reviews | (703) 464-5597