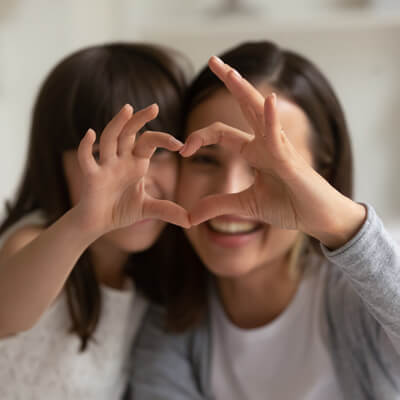 Spine and Laser Center Reviews
What Our Herndon Patients Say
At Spine and Laser Center we love when patients share with us their feedback and comments after chiropractic care. Please read our patient testimonials below to see what other people have achieved through their tailored treatment plans with us. Share your stories too! Click here to send us your feedback so that we can help to spread the word about the benefits of natural Spine and Laser Center care.
For more information, or to schedule an appointment contact us today.


Quick and Professional
Quick and professional. First time ever getting adjusted and I couldn't believe how good the improved blood flow felt after just one time!
Michael
The Doctor is Awesome
Professional and good place. I had pain in my foot and leg before I went here because of my herniated disc problems but now I have no pain. The Doctor is awesome.
Mahshid
I Look Forward to Returning
I strongly recommend Dr. Singh. He took the time to explain the treatment and was very thorough. I found his consultation and advice to be very pertinent and I look forward to returning for more adjustments.
Melissa
Able to Walk Better
Dr. Singh was very good. He explained what the decompression did and what my husband could expect in 3 sessions. He's had less pain, been able to walk better and even stand better. He's going to come back for a full session.
Christine
Already Feeling Better
Awesome experience. Just had my first appointment and I'm already feeling better than I did for a while. The doctor is truly awesome!! Thank you!
Naima
I'll Be Coming Back!
Everyone was very nice and took the time to explain what was happening and why. I'll be coming back!
Razberri
A Really Great Value
The doctor was great-very friendly and knowledgeable. Felt better after the first visit. This is a really great value for someone who needs some chiropractic care but typically can't afford it (like myself).
Maggie
Very Professional and Caring
Service was great, the facility was clean and the staff courteous and polite. The services provided were explained in detail and the doctor was very professional and caring in his approach and recommendations.
Michael
I Felt Less Tension
I had a good experience at this office. Dr Singh and his staff are friendly. I enjoy the emails I receive with useful information conveyed in a fun manner. After just 3 sessions I felt less tension.
Adina
A Wide Range of Treatment Options
Friendly, knowledgeable staff, excellent customer service, and a wide range of treatment options. Highly recommended. My back feels better than ever.
Marvin
I Look Forward to Seeing Him Again
Very thorough and efficient chiropractor. Excellent adjustment plus electro stimulation and my favorite roller table. This was my first visit and I look forward to seeing him again.
Terry
Honest and Upfront
Very professional chiropractor who truly cares about people. He believes in his profession but understands the limitations some have in expenditures. Honest and upfront about everything he is doing. Refreshing experience!
Daniel
Thanks Again
Dr. Singh is very professional and treats each patient with at most care and takes time to understand the problem. Really appreciate the deep care and understands the problem quickly. In just 2 sittings my problem was almost gone. Thanks again to him.
Raz
Honest and Upfront
Dr. Singh is fantastic. I was already being treated by a different chiropractic office and he saw me to help augment my care as well. I got a spinal decompression procedure and we talked about a treatment plan.
Tim
A Huge Difference
My husband and I really enjoyed our sessions with Dr. Singh. He really knows what he's doing. Just after a few sessions we experienced a huge difference in less pain and better mobility. With my husband being a competitive powerlifter, he has noticed a tremendous recovery. I as well noticed a great relief in my back and neck pains. We will definitely be back for more sessions.
Alyson

Spine and Laser Center More Reviews | (703) 464-5597