Regenerative Cellular Tissue Treatment at
Spine and Laser Center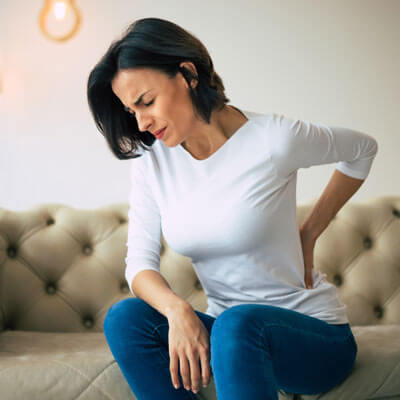 Cells are naturally produced within the body. Because they are undifferentiated, they can change into other cell types. This process is highly valuable in healing the human body after injury. As we age, however, our body makes fewer cells that age with us and become less effective. This process begins in our 30s, so it's not just an issue for seniors. The easiest way to illustrate this point is by thinking about how much faster young people heal than older people.
With regenerative cellular tissue therapy, you can turn back the clock and feel better than you have in years. Let's take a look at the stem cells we use as part of this therapy.
Umbilical Cord Stem Cells
These Mesenchymal cells we use come from the Wharton's jelly found in the umbilical cord of newly born infants. The cells used in our treatment option come from C-section deliveries. Both the mother and her baby are checked and monitored throughout the pregnancy and never experience any ill effects or discomfort from the umbilical cord donation.
Wharton's jelly is a substance full of young, new, vibrant cells and other growth factors that give our patients a tremendous boost in the ability to heal quickly and fight the effects of aging.
Regenerative cellular tissue affords you the benefits of cell therapy along with the additional bonus of the growth factors in cytokines. Two of the growth factors found in cytokines are interferon and interleukin, which help regulate how the immune system responds to inflammation. This is critically important to alleviate pain and help avoid future health issues as inflammation is a significant cause of serious disease.
Conditions That May Improve
Degenerative arthritis
Knee pain
Rotator cuff tears
Tennis elbow
Contact Us Today
Are you looking to get out of pain or want to combat the effects of aging? We can help. For more information about regenerative cellular tissue, call (703) 464-5597 today.

Regenerative Cellular Tissue Treatment Herndon, Reston VA | (703) 464-5597